GrantMe Scores High Marks with PR Campaign
https://www.gailbergmanpr.com/wp-content/uploads/2022/07/AirBrush_20220719160235.jpg
815
526
Gail Bergman PR
Gail Bergman PR
https://www.gailbergmanpr.com/wp-content/uploads/2022/07/AirBrush_20220719160235.jpg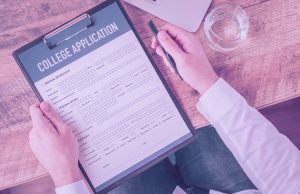 A series of media outreach campaigns conducted by GBPR over a year-and-a-half period has helped significantly increase the client base of leading education consulting firm GrantMe.
GrantMe – Canada's #1 university preparation program which helps Canadian high school students get admitted to their top-choice universities and graduate debt-free – worked with GBPR to create a strategy and implementation plan that would raise awareness of its services across Canada and draw students and their parents to GrantMe for assistance.
GBPR came up with three creative campaigns that did just that – from promoting the fact that millions of dollars in scholarship funds go unused in Canada each year, to providing tips for students on how to set themselves up for success in securing scholarships, to conducting a survey on students' plans for post-secondary education amid COVID-19 and providing educational guidance.
The result was dozens of pieces of media coverage and social shares, reaching millions of Canadians and spanning TV, radio, newspapers and online media outlets across the country.
"GrantMe was thrilled to lead the education consulting conversation in the media over the last couple of years in our drive to help students achieve maximum success," said Madison Guy, GrantMe COO, who served as campaign spokesperson.
Since 2017, GrantMe has helped more than 5,000 students – including Ishita, Nordeep, and Will – get into their top choice schools and win scholarships. Its staff of 40 – many of whom themselves have secured major scholarships – provide mentorship and guidance through the university application process to ensure success. The company also provides students with access to its scholarship matching platform on a subscription model.
"Most people don't realize that there are options beyond student loans and massive debt," Guy said. "A wide range of Canadian schools, businesses and non-profits offer different kinds of scholarships and awards, and surprisingly, COVID-19 has even brought new funding opportunities."
For more information and to read reviews from students and parents about GrantMe's post-secondary education planning support, visit https://grantme.ca/.