"Gail and her group are a strategic, dedicated, detailed and results-oriented team that works hard behind the scenes to ensure programs are a success. Promoting Catelli products and programs, they consistently push for results and develop creative ideas to get the brand in the spotlight. They are a pleasure to work with and would be an asset to any company or program."

Jennifer Coombe, Marketing Manager, Catelli Foods Corporation
"The team at Gail Bergman PR are rock stars – the type of firm you hope to find but so rarely do. Their precision, passion, expertise and overall commitment to good work has made our lives easier time and time again. A get-the-job-done type of partner, Gail Bergman PR pushes us to do the best we can and doesn't settle for easy results. Can't thank the team enough for the solid work they do with us!"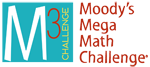 Becky Kerner, Digital Communications Manager, Society for Industrial and Applied Mathematics
"Our company went to Gail Bergman PR on a recommendation from a business colleague. We were having another company work on our PR previously and were on the search for something better. We had a big smile on our face when Gail and her team did more in two weeks than the other company did in 6 months and the momentum didn't stop. Gail and her team have given our brand national exposure, which has given us sales and leads from other businesses that are now looking to partner with us. Gail Bergman PR are a bunch of professionals, great to deal with, and they get things done."

David Hunter, CEO, Blugenics Innovations Inc. – Karen Phytoplankton
"Our objective through PR is to build brand awareness and recognition in order to support sales, and Gail Bergman PR has been key in helping us achieve our goals. The GBPR team successfully and continuously generates significant media coverage on our behalf across the country, which has been extremely valuable in supporting the marketing efforts of our retail network and strengthening the brand among both our trade and consumer markets."

Martin Tustin-Fuchs, Brand Manager, Dulux Paints
"If you don't tell your story, someone else will."
Unknown
"If I were down to my last dollar, I'd spend it on public relations."
Bill Gates, Microsoft Founder
"Next to doing the right thing, the most important thing is to let people know you are doing the right thing."
John D. Rockefeller
"Publicity is absolutely critical. A good PR story is infinitely more effective than a front page ad."
Richard Branson, founder of the Virgin Group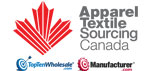 Apparel Textile Sourcing Canada
"Gail and her team at GBPR have been our source for PR throughout all of Canada with a special focus on T.O.  Our company is based in California and runs a trade show in Toronto, so we require a strong home base in Toronto to keep us connected where it matters most for our show.  GBPR is connected and we would not have been nearly as successful without their strong abilities to create story angles and get articles written about our show in so many different publications and on radio. You can't put a price tag on a good editorial spot for an event!"
John Banker
Director
Apparel Textile Sourcing Canada
Blugenics Innovations Inc.
"Our company went to Gail Bergman PR on a recommendation from a business colleague. We were having another company work on our PR previously and were on the search for something better. We had a big smile on our face when Gail and her team did more in two weeks than the other company did in 6 months and the momentum didn't stop. Gail and her team have given our brand national exposure, which has given us sales and leads from other businesses that are now looking to partner with us. Gail Bergman PR are a bunch of professionals, great to deal with, and they get things done."
David Hunter
CEO
Blugenics Innovations Inc. – Karen Phytoplankton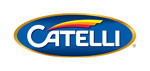 Catelli Foods Corporation
"Gail and her group are a strategic, dedicated, detailed and results-oriented team that works hard behind the scenes to ensure programs are a success. Promoting Catelli products and programs, they consistently push for results and develop creative ideas to get the brand in the spotlight. They are a pleasure to work with and would be an asset to any company or program."
Jennifer Coombe
Marketing Manager
Catelli Foods Corporation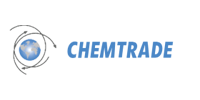 Chemtrade Logistics
"We have been working with Gail Bergman PR for over 15 years. We have always had a very positive experience and working relationship with the team. Along with their excellent customer service skills, they have always displayed a high degree of creativity, dedication, and professionalism. They understand us so well that they can anticipate our needs and exceed our expectations which is key to good service."
Linda Tersigni
Manager, Benefits and Retirement Plans
Chemtrade Logistics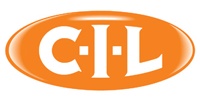 CIL Paints
"CIL has been working with Gail Bergman PR for a number of years and we have been extremely pleased with the media coverage we have received. GBPR works on our behalf to provide creative ideas and develop newsworthy stories that generate high-profile media coverage from coast to coast on an ongoing basis – which in turn helps build brand awareness and support paint sales."
Alison Goldman
Brand Manager
CIL Paint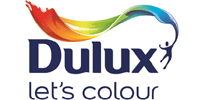 Dulux Paint
"Our objective through PR is to build brand awareness and recognition in order to support sales, and Gail Bergman PR has been key in helping us achieve our goals. The GBPR team successfully and continuously generates significant media coverage on our behalf across the country, which has been extremely valuable in supporting the marketing efforts of our retail network and strengthening the brand among both our trade and consumer markets."
Martin Tustin-Fuchs
Brand Manager
Dulux Paints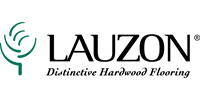 Lauzon Flooring
"We are really happy to do business with the Gail Bergman PR team. They have a knack for quickly grasping our corporate and project objectives and deliver excellent results with minimal effort and involvement on our part. We are extremely pleased with the extensive media coverage we have received both across Canada and the U.S., which in turn helps our company build brand awareness and supports flooring sales. "

Priscilla Bergeron
Communications Manager

Mitacs
"We've been working with Gail Bergman PR for more than 15 years and regard GBPR as valued advisors who provide us with exceptional media relations work. They offer a deep understanding of our industry and their expertise, professionalism, and dependability have served our organization well. The results they produce locally and nationally are impressive and unparalleled."
Heather Young
Director, Communications
Mitacs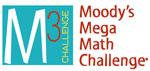 Moody's Mega Math Challenge
"The team at Gail Bergman PR are rock stars – the type of firm you hope to find but so rarely do. Their precision, passion, expertise and overall commitment to good work has made our lives easier time and time again. A get-the-job-done type of partner, Gail Bergman PR pushes us to do the best we can and doesn't settle for easy results. Can't thank the team enough for the solid work they do with us!"
Becky Kerner
Digital Communications Manager
Society for Industrial and Applied Mathematics
Moody's Mega Math Challenge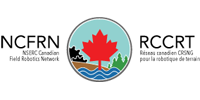 NSERC Canadian Field Robotics Network
"Gail and her team have worked with us over several years and consistently delivered excellent results with a superb degree of professionalism and responsiveness. Her team is great!"
Gregory Dudek
Scientific Director
NSERC Canadian Field Robotics Network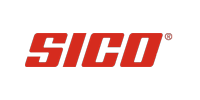 Sico Inc.
"What I appreciate most about Gail Bergman PR is that I get maximum impact with minimum effort from my part.  They grasp my briefings and objectives very rapidly, and come up with action plans that are to the point and deliver results. There's no wasted time. They are quick, effective and a pleasure to work with."
Dominique Pépin
Associate Marketing Director, Paint-Canada
PPG Architectual Coatings Canada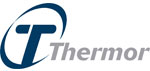 Thermor Ltd.
"Thermor Ltd. has worked with Gail Bergman PR for all of our public relations over the past 15 years. We have always been impressed with the team's results and Gail always delivers on what she promises. We will continue working with Gail Bergman PR for years to come."
Mark Beaton
Senior Vice President
Thermor Ltd./BIOS Medical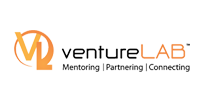 VentureLAB
"What stands out most about Gail Bergman PR are the results the team consistently delivers. We have worked with the GBPR team since 2003 (formerly as the Innovation Synergy Centre in Markham), and they have demonstrated an exceptional ability to identify and promote the news value of our services, events and programs, resulting in ongoing, significant media exposure for our organization. GBPR's strategies, marketing messages, contacts and influence within the media have helped – and continue to help – ventureLAB in building client attention, business opportunities and market presence."
Brigitte Sharpe
Communications & Events Programming Manager
ventureLAB, York Region, Ontario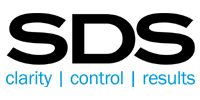 Specialty Data Systems
"We hadn't done any formal public relations before working with Gail Bergman PR, and appreciated the guidance and direction provided by Gail and her team. We're most impressed with their promptness, follow-through, professionalism and the fact that they're well connected. They're a co-operative, 'get things done' kind of team, and their efforts have definitely helped raise awareness of our company."
Dave Cole
President
Specialty Data Systems, Toronto, Ontario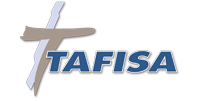 Tafisa Canada
"Gail Bergman PR always brings professionalism to the table. Projects are handled quickly and efficiently while meeting our specific goals. Thanks to Gail Bergman and her team, we consistently receive excellent North America-wide media coverage that successfully reaches our target market in both Canada and the U.S.
Lise LeBreton
Marketing Director
Tafisa Canada, Dorval, Quebec