Standing out opens the door to success
https://www.gailbergmanpr.com/wp-content/uploads/2017/11/GBPR_Web_blog_lego2.jpg
815
525
Gail Bergman PR
Gail Bergman PR
https://www.gailbergmanpr.com/wp-content/uploads/2017/11/GBPR_Web_blog_lego2.jpg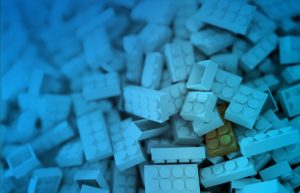 It's the number one question asked in job interviews. You may have even asked it yourself when hiring employees: what sets you apart from your competitors?
Ironically, many companies are so focused on running their business that they themselves struggle to come up with an answer to this question.
We see this firsthand time and again. How? Because it's also one of the first questions we ask organizations who approach us to do PR. In order to help a company craft an impactful message that reaches its target market, we need to create a compelling angle that reflects the company's unique story.
If you can't come up with an answer in 10 seconds as to what sets you apart from the rest, you have some thinking to do.
The market is a very crowded place. To get attention, you need to stand out.
What if your product or service doesn't fit into the "stand-out" category? Our advice to you is to adapt your positioning.
If your product or service is one of many in a category:
Position your company as an industry leader by speaking out on issues, reporting industry trends or vocalizing responses to industry news of the day.
Introduce your company to the media and influencers and let them know you're available for interviews on industry topics.
Use social channels to communicate thoughts and concepts that no one else is communicating.
The list of possibilities is endless. If what you offer isn't particularly unique, make sure your message is and you'll get one foot in the door ahead of your competition.